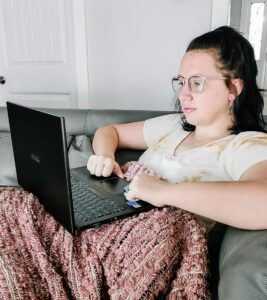 Name's Kate, but I write as LK.


I'm a small town girl with a love for words.
And that pretty much sums me up.
Kidding. I'm kidding.
I'm a life-long South Alabama native, with a love for all things Southern. From the accent to the food, it just makes my heart happy.
My real life happily ever after comes in the form of one amazing husband and 4 wild kids. I like to joke that my life is organized chaos, but I wouldn't trade it for the world.
I've always loved reading and writing. So, my free time is filled with all things books and words.
A few fun facts:
-NATURE DOCUMENTARY & CAR SHOW JUNKIE
-COFFEE IS MY LIFEBLOOD
-I SING REALLY LOUD & REALLY BAD
-I AM A VORACIOUS READER