Have y'all ever read Hazel James?
If you haven't you'll totally be one-clicking after this post. 
Not only is she an AMAZINGLY TALENTED author, she's an all-around STELLAR human being! Like, she gives me the warm & fuzzies. For real. <3 
So, let's all give a big round of applause for

Now, be sure to read all the way until the end,
because Hazel let me interview her!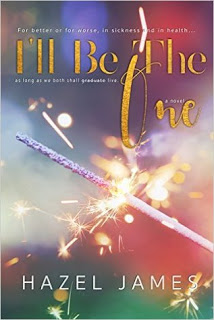 Now, I have to be honest, I haven't
read this one yet, but believe you me, it's on my TBR.
So, let's check out the blurb:

For better or for worse, in sickness and in health, as long as we both shall graduate.
Rachel Wheaton
The senior Economics project is supposed to teach us about real life. Budgeting. Social classes. Careers. I was supposed to plan it all out with my school husband. I didn't plan on actually falling in love with him, too.
But sometimes real life doesn't go according to plans. Sometimes you have to make hard decisions and sacrifices for the person you love. That's what marriage is about, right?
James Tennyson
I've always known things before they happen. Nothing major, like lottery numbers, but it's been pretty useful for things like playing football and dodging clingy girls. I've never been able to see my future. I didn't think much about it, to be honest.
Until second period, when she walked through the door.
Falling in love with her unlocked something inside me. Those little things I know? Now they're big things. Life-saving things. So who do I save? And at what cost? I made a vow to her.
For better or for worse, in sickness and in health, as long as we both shall live.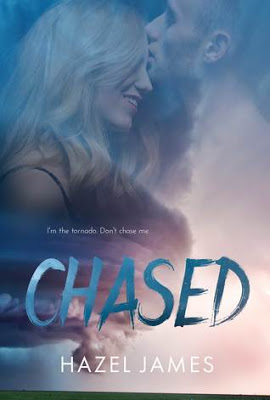 Now, this one I have read, & lemme tell y'all… IT IS TEN DIFFERENT KINDS OF GOOD. Hazel James knows how to tell a tale. That's for damn sure.
Check out this blurb:

Paige Landry
I finally made it. I graduated nursing school, and I found the perfect job. Things were great until a tornado blew through the emergency room, turning my life upside down. I don't know if I can ever go back to the way things were before. Tornado survivors have a choice to rebuild, or pack up and move away. I'm twenty-two, and I know that one day I want the American dream: a husband, 2.5 kids and a white picket fence. But that's the thing with rebuilding.
What happens when the next tornado hits? Will I be blown away again?
DH Rhoads
Adrenaline. It's fueled me since I was thirteen. It's what I discovered while I chased tornadoes across Oklahoma. It's what I craved on combat missions in helicopters in Afghanistan. It's what I lived for, until one day when everything changed. Now, adrenaline is my drug. It numbs me when the memories become too much to bear. It reminds me that I don't deserve a wife, 2.5 kids and a white picket fence. I've seen what tornadoes do to white picket fences. It's ugly.
I'm the tornado. I've already destroyed one family. Don't chase me.

 

Hooks ya right on in, doesn't it?
My review:
Guys, this book just did it for me. It's so-so-so-so good. It's action packed, angsty, feely, swoony, steamy, and then some. Seriously, you'll laugh & cry – sigh & scream. Hazel James just say this way of drawing out your feelings… <3
DH is something else, in the best way possible.
I adored him (& Paige… especially together)
& you will too, I'm confident of that!One-click it here:
http://amzn.to/2wpB5u5

1. When in life did you realize the power of words?
Somewhere around my junior year of high school. Nothing says heartbreak like writing angsty poems. (Thank God those never saw the light of day.) That realization turned into me serving as a journalist in the Army for four years, and I've been writing ever since.
2. Do you listen to music when you write?
Yes. It helps me get into the mood/feel of the story, and now certain songs take me back to scenes in my books. For example, I had "Nothing Left to Say" by Imagine Dragons on repeat as I wrote chapter seven in Chased. That song will forever be linked to DH's emotions in those moments.
3. Do you have a go-to writing snack?
I'm an equal opportunity snacker, but I'm partial to Gushers. And of course, Diet Coke.
4. Who is your unicorn author?
Kim Holden and I'm fortunate to have met her a few times. Bright Side is a life-changing book that gave me the courage to write my first book. I'll never be able to thank her enough for that story and those characters.
5. If you could live inside in any book for 24 hours, which and why?
Gus by Kim Holden because have an unending love for that dude. He's the perfect mix of grit, heart, and talent, and he'll forever be my number one book boyfriend.
6. What's that one word you always misspell?
Embarrass.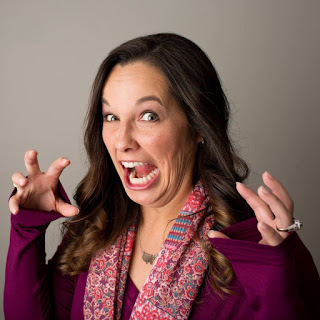 A little bit about Hazel:
Hazel James is an Army veteran and an active-duty Army wife. Her greatest loves include her family, lip gloss, Diet Coke, and the beach. 
To keep up with Hazel, stalk her here:
0