I walk to the edge of the water, right where my twin nephews are playing, but my eyes never move from her body. No, I stare unabashedly as she removes the breezy cover up she's hiding under.
She toys with the hem, running the gauzy fabric between her fingers, before ever so slowly lifting it. When she reveals her string bikini clad bottom, I almost tell her to pull the cover up back down.
She's too damn beautiful, and I know for a fact that every man on this beach is imagining untying those strings.
She continues, revealing her rounded belly, and then her perky, high breasts. I make a break for deeper water to hide my body's reaction to her. I have no fucking desire for the entire beach to witness the tent in my swim trunks, let alone the twins.
Myla Rose neatly folds her cover up and heads toward where the boys are playing. "Y'all know how to swim?"
I watch her as she stands there with the twins, her pale skin glowing in the sunlight. I don't remember where I heard it, but someone once told me a woman is her most beautiful when she's with child, and looking at Myla Rose, all belly in her two piece, I have to agree.
"We do!" Preston tells her proudly, adjusting his life jacket.
"Well, come on then boys!"
I meet them about half way out, where the water is waist deep on the boys, and immediately they start splashing up a storm. I freeze, worried Myla is going to be pissed, but before I can even scold the boys, she's splashing them right back.
Swear, this woman might just be perfect.
©LK Farlow 2017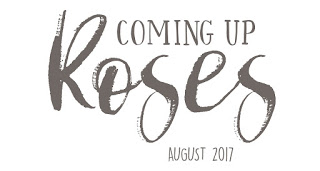 Myla Rose McGraw may be twenty, single, and pregnant, but she's no damsel in distress. She doesn't need a man. After all, her Grams taught her a thing or two about making lemonade out of life's lemons.

Then she meets Cash Carson.

Reeling from a bad breakup, Cash has sworn off love. It led to nothing but pain and misery, and he's determined to move forward alone.
Until a redheaded Southern beauty crashes into him. With her shopping cart. At the local Piggly Wiggly.

If love wasn't for him, why did his heart beat a little faster every time Myla Rose sent that sweet smile his way?

He was no knight, and she didn't need saving.

But damn if he didn't want to try anyway.

COMING UP ROSES is a sweet, Southern fairy tale—with a twist.
0