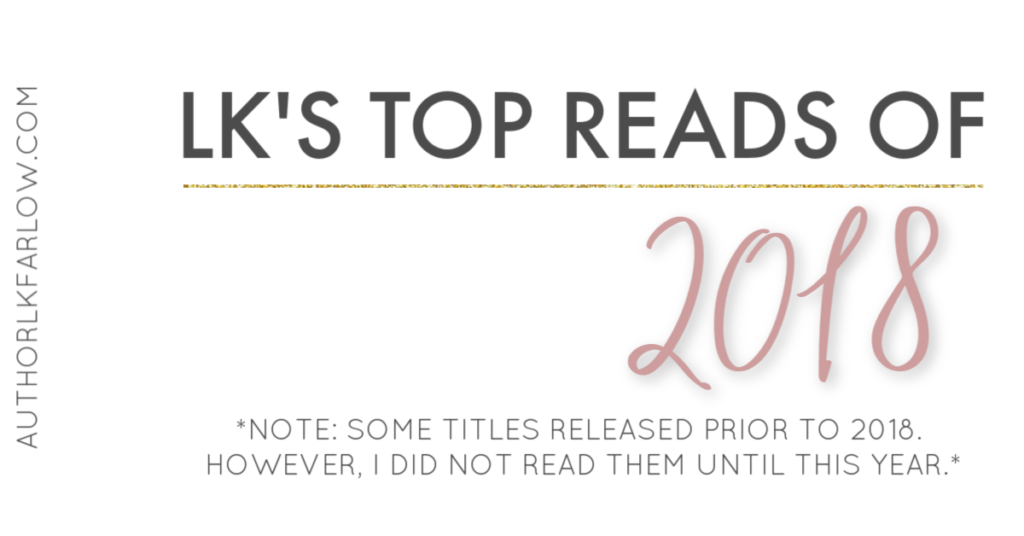 Here it is, y'all! My Top Reads of 2018!
Y'all! It has been a hot minute since I have posted on the blog. Things like deadlines, the day job, kids…you know…life got in my way. But, I plan to check in with y'all regularly in 2019, so be ready!
However, before we hop into a brand new year, I wanted to recap my top reads of *this year*. Mind you, they're in no particular order & yes, some of them were published long before 2018…but *I* didn't read them until this year, so they freaking count! Be sure to share your top reads with me as well—because, let's be real, I'm always on the hunt for a good book.





Have you read any of the books on my list? Did any of them make yours? Tell me all of the things y'all. Oh, and maybe hit me up with which books your looking most forward to in 2019? For me, I am balls-to-the-wall ready for Finding Alexi by Kendall Ryan (pre-order it here: https://amzn.to/2BHRgre)
0