OMG! AN UPHILL BATTLE IS LIVE & ONLY 99¢ FOR RELEASE WEEK!
(FREE IN KINDLE UNLIMITED)
>>http://amzn.to/2B7dWie<<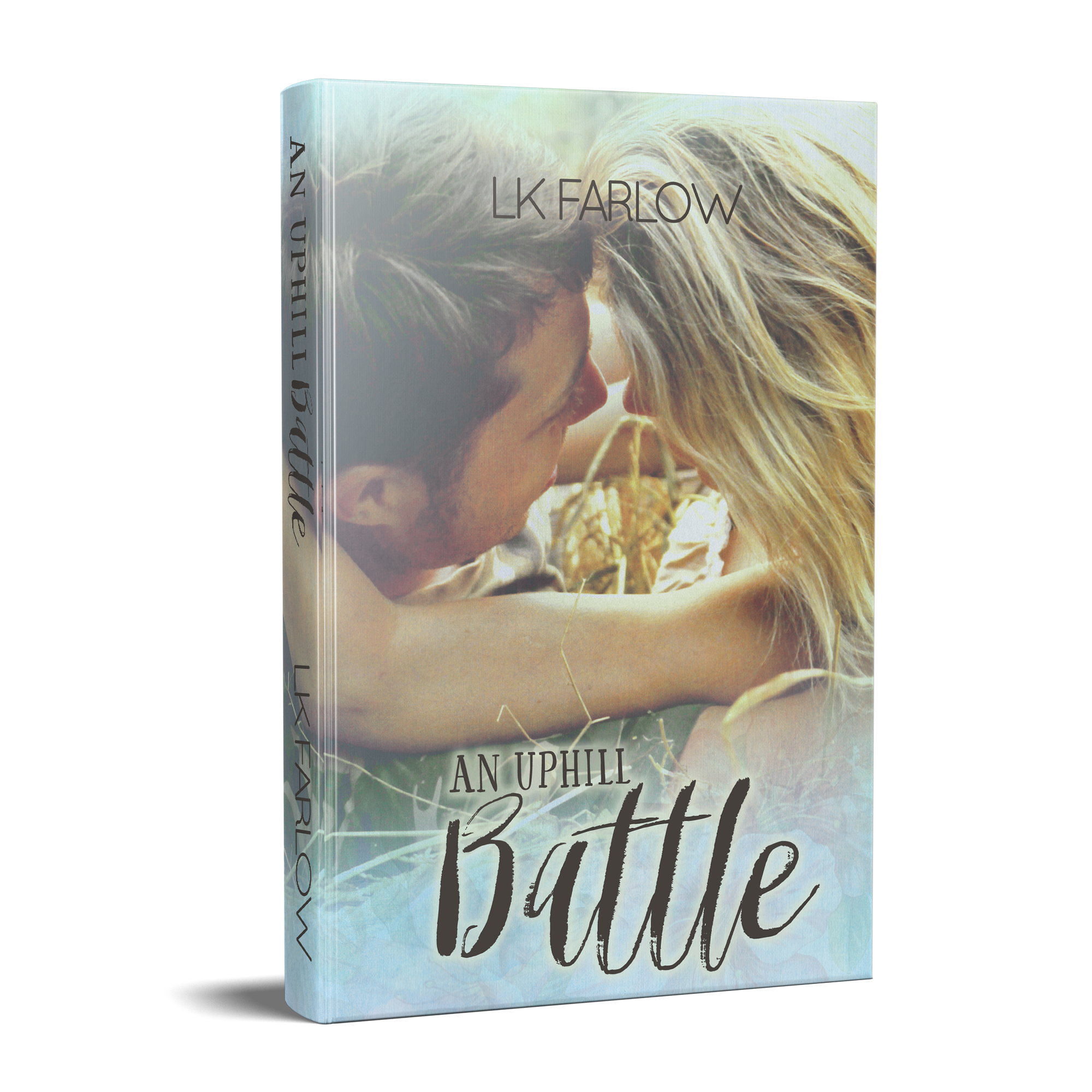 Blurb:
Azalea Barnes has hated Drake Collins since the day he broke her teenaged heart.
Fast forward almost seven years later and her libido still hasn't gotten the memo.
Now they're frenemies… with benefits.
Which suits Azalea just fine. She gets what her body craves while keeping her heart safe.
Kind of.
Mostly.
Drake has loved Azalea since the day they met. He knows that she's his forever. Too bad she only sees him as a good time. He wants more. Needs more.
If only he could convince her that it's real this time. He's more determined than ever to prove to Azalea that chemistry like theirs doesn't exist only in the bedroom.
The odds may be against Drake, but he's prepared for an uphill battle.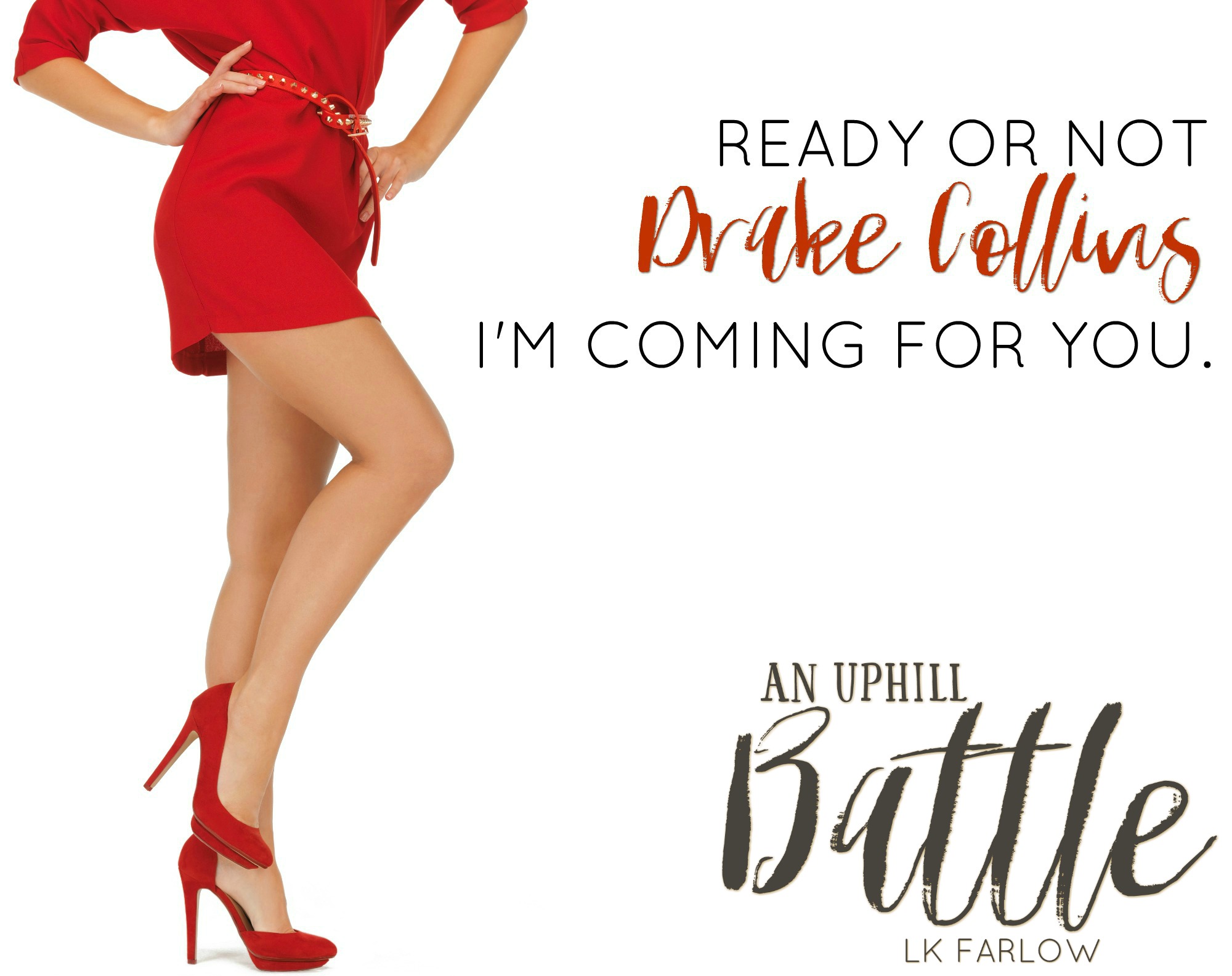 Excerpt:
"Drake, you better go check your girl," Simon interrupts. "I'll keep this one company."
I whip my eyes back to where Azalea was dancing, and sure enough, some prick is all up behind her, with his hands in places liable to get them broke.
Not sparing Magnolia and Simon a second glance, I take off for Azalea like a man on a mission. "Mind if I cut in?" I ask, my voice deathly low, nothing more than a growl.
"Yeah, bud, I do, so back off," the prick replies.
"Not gonna happen. Get your hands off her. Now." I give him a few seconds to comply, because I'm a nice guy like that, but when he makes no effort to step back, I'm done.
"Little Bit," I grit out, "tell your friend here to get lost, yeah?"
"We're just dancin,' D," she slurs back. Drunk. Great. She's drunk.
Ya know how some people are funny drunks, and others mean or sad? Well, Azalea is a rollercoaster drunk. Her mood climbs, like the car does on the track, and just as quickly, it plummets, and before you even have a chance to adjust, she takes you on a loop-de-loop.
"Dancing?" I spit back at her. "Y'all aren't dancing. You're grinding all over this schmuck while he just stands here like a pole. You wanna dance, let's dance."
And just like that, loser number one is forgotten and replaced. By me. I wrap an arm around her waist and draw her body into mine. I match every roll of her hips verbatim, and together, we get lost in what has to be, hands down, the most erotic foreplay of my life.
Too bad this won't lead anywhere. She's testy enough every time we sleep together, so I'm not about to lure her into my bed drunk. Her anger I can handle, because the way I see it, that's her denying her feelings. But regret? Yeah, I couldn't stomach that.
Six songs later, Azalea isn't losing any steam. No, if anything, she's getting more fired up. Twirling herself around, she brings herself face-to-face with me. Her emerald eyes are glassy, and her smile is wide. She drags her eyes down my body and licks her lips as if she likes what she sees.
"Wanna take a breather?" I ask her.
"No," she whispers, circling her arms around my neck. "I want to stay right here. I want to keep feeling you with me, Drake."
"Anything you want, Little Bit, always." I pull her body into mine, leaving no space between us. The crowd around us dances on, but we're hardly moving. Barely even swaying. Her pull is too strong, so magnetic, and I'm helpless to fight it.
Bringing my lips to her ear, I gently sing the lyrics of the Thomas Rhett song we're swaying to, telling her through his words exactly how I crave her, because damn, if those aren't the most perfect lyrics. Sums shit up just right.
Sometimes you have to fight for love!
0